Easter operating hours 2021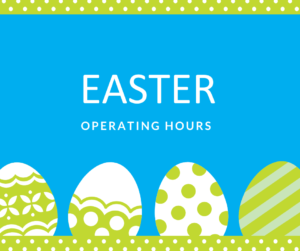 Our Easter closing times this year are Friday, April 2 and Monday April 5.
For emergencies please call 0800 052 2526.
For help with repairs or to report a non-urgent repair, please visit our repairs page.
For queries about rent payments, please visit the pay my rent page.
If you have a routine/non-urgent enquiry please email contactus@wwha.co.uk or call 0800 052 2526.