Why work for us?
We are proud of our culture, we work hard to make Wales & West Housing a great place to work, and we commit to forward thinking leadership and management.
Don't just take our word for it, our staff are asked to feed back every year, and their feedback ranked us as the best not for profit company to work for in on the Sunday Times Best Companies list 2020. We're also the first organisation in Wales to achieve the Investors in People Platinum Standard for the excellent way we operate and look after our staff.
Current Vacancies
Sorry, no vacancies at this time
Training and Development
When you work for us, you can be guaranteed:
a personalised induction to start you off on the right foot and a two day interactive corporate induction programme
a full bespoke programme of professional and technical training and continuous personal development
award-winning leadership training provided to all Line managers
a strong coaching culture
100% funding for Welsh language courses for all staff
A balanced work life
Creating a happy work life balance for our staff is important to us. To help achieve this we offer:
a standard 37-hour working week
25 days annual leave per year, increasing to a maximum of 30 days, 8 bank holidays and an extra company day at Christmas
the option to buy and sell up to 5 days annual leave per year
a wide range of flexible working options, such as flexi-time, job share and part time working, that are available to most of our staff
Supporting your Health & Wellbeing
At WWH we create a working environment that promotes healthy living, some of the benefits include:
a SimplyHealth cash plan to reclaim some of the cost of a wide variety of medical treatments
generous occupational sickness benefit to support staff when they are unable to work due to ill health
a 24-hour free and confidential helpline offering health and wellbeing support counselling and advice
Our staff think WWH is a fantastic place to work. If you'd like to be a part of the Wales & West Housing family sign up for our job alerts so you don't miss out on the right role for you

Looking for a new role in care and support, catering or cleaning?
Castell Ventures, part of the Wales & West Housing Group, is recruiting now for positions in North Wales and Mid Wales.
Click here to find out more.

Are you a qualified electrician, gas engineer or have experience in property maintenance?
Click here to find out more about careers and current vacancies with Cambria Maintenance Services, who help to maintain our homes.

Want to know more about starting your career in housing?
Trainee data analysts Elliot Danby & Isaac Parr reflect on their first 6 months of employment and explain how our 'Grow Our Own' job initiative has helped them take the first step in their career..
Click here to find out more.
Interested in a career in housing?
We are currently in the process of designing our careers site. Whether or not we have any opportunities right now, we'd still love to hear from you.
If you would like to find out more about working in Housing please get in touch and tell us a bit more about yourself.
Email us at careers@wwha.co.uk and one of the team will be in touch.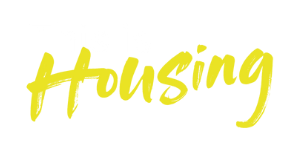 Do you want a career that makes a difference?
Social housing is a dynamic and ambitious sector with fantastic career opportunities.