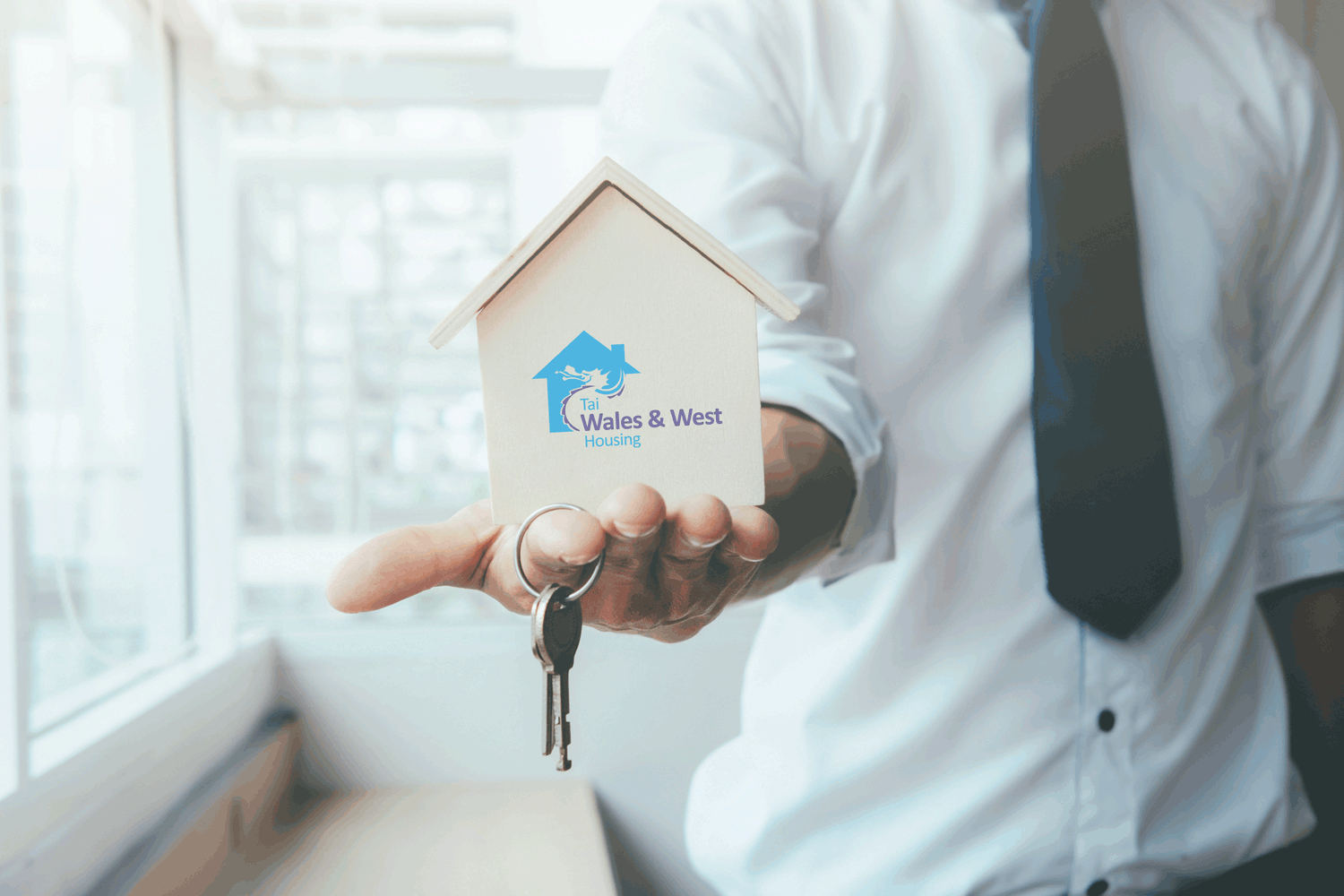 Finding a home
At Wales & West Housing we have more than 12,000 properties in 15 local authority areas across North, South and West Wales.
The majority of our homes are for rent. These range from one-bedroom apartments and larger family homes to retirement and extra care apartments.
We are a major developer building hundreds of new high-quality, affordable homes each year for rent in places where you want to live. We also sell new homes through our Low Cost Home Ownership schemes.
If you are interested in living in one of our homes, please use the find a home tool above, which will tell you what you need to do to apply.
What is Extra Care?
Extra care is not just an apartment or house – it's your home with your own front door. By moving into one of our schemes, you can have a new lease of life, knowing that you can live your life independently, with care and support from the on-site care team when you need it. Every individual is different, so as a resident, the care and support provided will depend on your needs. There is also an opportunity for you to socialise, meet other people and enjoy learning new skills.
What is the low cost home ownership scheme?
This scheme is operated by Wales & West Housing in partnership with the local authority to assist first time buyers who want to get onto the property ladder but cannot meet the full cost of buying their first home. Homes under the schemes are offered to buyers at 70% of the open market value. You would own the property outright but Wales & West Housing would hold a legal charge on the remaining 30% equity share. You would only need to raise a mortgage/deposit for the 70% and no interest or rent would be payable on the 30% equity share. Successful applicants will need to demonstrate by way of a mortgage in principal that they are able to finance 70% of the property value. A deposit of between 5% and 15% would still normally be required by mortgage companies. Buying a property through the scheme will still incur the normal costs associated with buying a property on the open market including valuation, mortgage and survey fees, legal fees and stamp duty.
Do you allow pets?
In almost all cases yes – we're aware of the happiness and companionship pets can bring and all we ask is that you follow a few simple rules. Please let your housing officer know if you're planning to get a pet. Once you become a pet owner, care for them responsibly and ensure they don't cause a nuisance to neighbours. You are not allowed to keep any animal registered under the Dangerous Wild Animals Act 1976, and only if you have a certificate of exemption from a court can you keep a dog registered under the Dangerous Dogs Act 1991. Contact your housing officer if you have any questions or require advice.
How do I transfer to another Wales & West Housing home?
If you already live in a Wales & West home but it is no longer suitable for you, you can ask for a transfer. If you live in Bridgend, Swansea or Wrexham call our Housing Options Team on 0800 052 2526 (9am-5pm, Monday to Friday) who can discuss your options with you. For other local authority areas you will have to contact the local authority in the area you wish to move to and join their Common Housing Register.Before applying for a transfer, please make sure:
Your rent is up to date
Your property is in good condition
You don't cause a nuisance to your neighbours
You might like to look into a mutual exchange as this could increase your chances of finding a suitable home more quickly.
How do I exchange home?
If you're looking to move home, the easiest way is to swap with someone else living in a house owned by a registered social landlord.
HomeSwapper
is a website, where people wanting to move can post details of what they want and get matched with other people wanting to move. Registration to
HomeSwapper
is free for Wales & West Housing residents and once you've signed up you can post details of what you're looking for and what you're swapping.
HomeSwapper
will automatically search for potential swaps and alert you of potential matches. When you have found someone to exchange with, contact our Housing Options Team on 0800 052 2526 or e-mail us at
housingoptionsteam@wwha.co.uk
. They will send you the exchange form to complete and return before we can approve the swap.
Before applying for a mutual exchange, please make sure:
You have been a resident for more than 12 months
Your rent is paid up to date
Your home is in a good condition
The property you wish to move to is suitable for your needs
You are not in any other breach of your tenancy agreement