New Wrexham Foodbank satellite centre at Hightown Community Resource Centre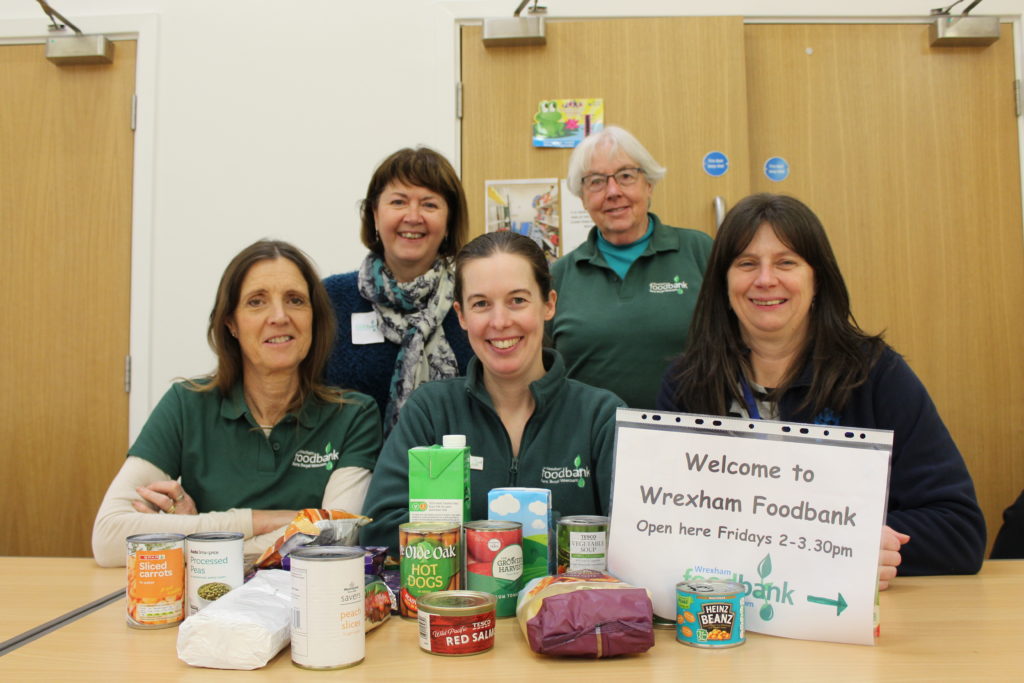 A housing association has teamed up with Wrexham Foodbank to help families in the town in food poverty with the launch of a new satellite centre.
Anyone holding a foodbank voucher will now be able to exchange it for three days of emergency food at Hightown Community Resource Centre, on Fusilier Way, Wrexham.
The centre, run by Wales & West Housing, will be open from 2pm-3.30pm every Friday for families to collect food parcels and receive advice and support from a team of dedicated volunteers.
Sally Ellinson, Project Manager for Wrexham Foodbank, said the centre would be a valuable addition to its network of satellite centres in the town – which now stands at seven.
Sally said: "We wanted to open a satellite centre on a Friday afternoon in an area where it's needed. We currently have one in nearby Caia Park but feel that the community would benefit from this additional centre in Hightown.
"We are pleased to be partnering with Wales & West Housing to provide families in crisis with another location from which to collect their food parcels."
The community centre recently started a breakfast club during school holidays to provide families with free breakfast and an opportunity to spend valuable time together.
Centre Manager Annette Bryden said: "We're passionate about making a difference to people's lives in all of the communities we serve across Wales.
"The centre is a well established community facility in Wrexham and we hope that it provides a convenient new place from which people can collect their emergency food parcels."
Food vouchers are provided by a number of agencies who work with the Foodbank and can be exchanged for parcels, which include enough non-perishable foods to make three meals a day for three days.
The Hightown satellite centre will complement existing centres in Bradley Road, Caia Park, Gwersyllt, Rhosddu, Cefn Mawr and Bodhyfryd.
"We want to help people every way we can," added Sally. "Everyone who comes to collect a food parcel is welcome to stay for a cuppa and a chat and speak to our volunteers.
"The impact of the Wrexham foodbank is huge, we fed 5000 people last year and have had some people coming to us saying we literally saved their life."
Hightown Community Resource Centre is open for Foodbank collections from 2pm-3.30pm every Friday.
Find out more about Wrexham Foodbank.